Waldman Residence | Stinson Beach, California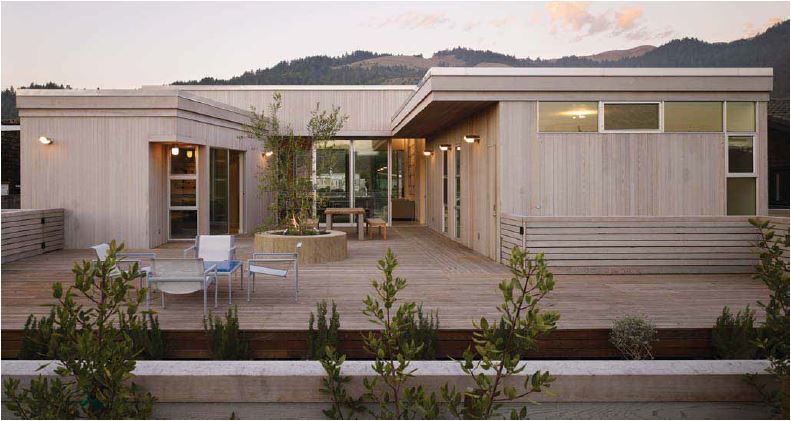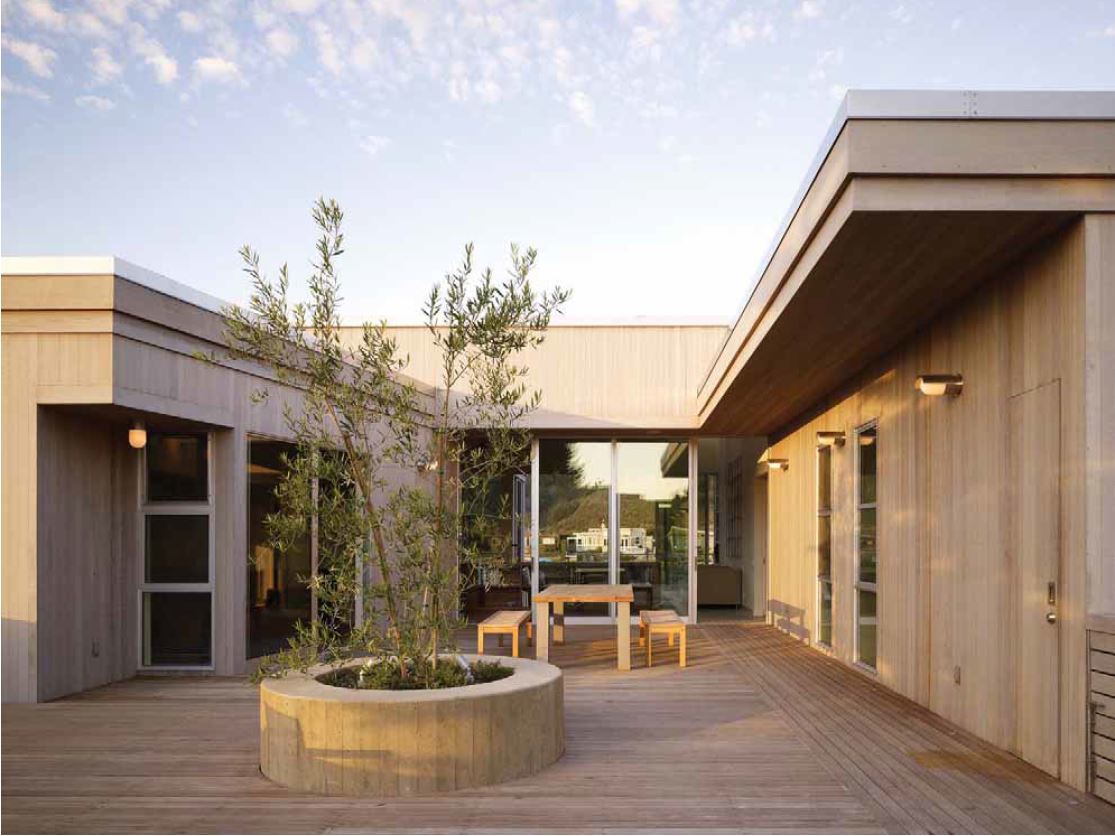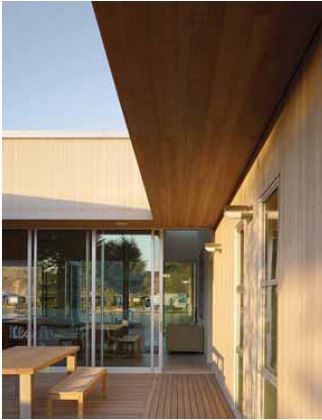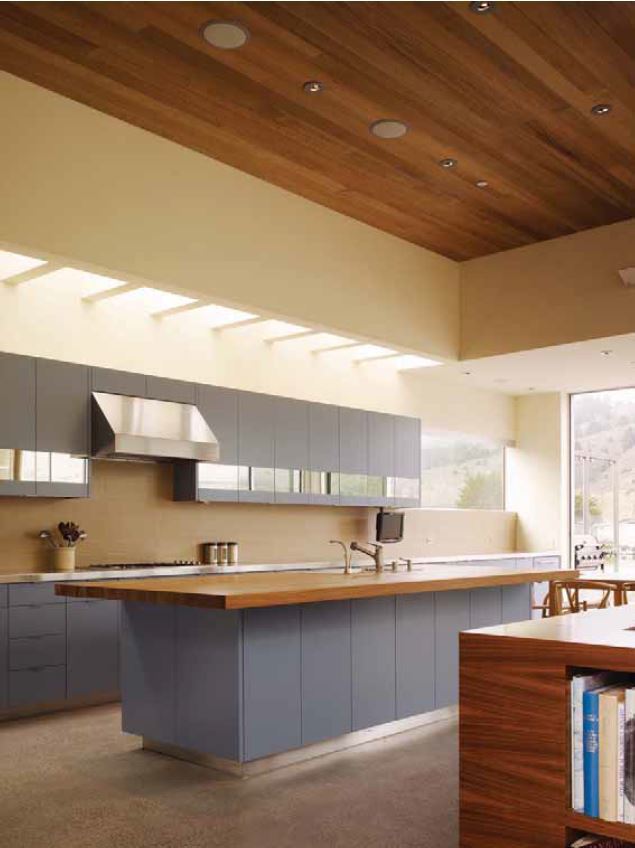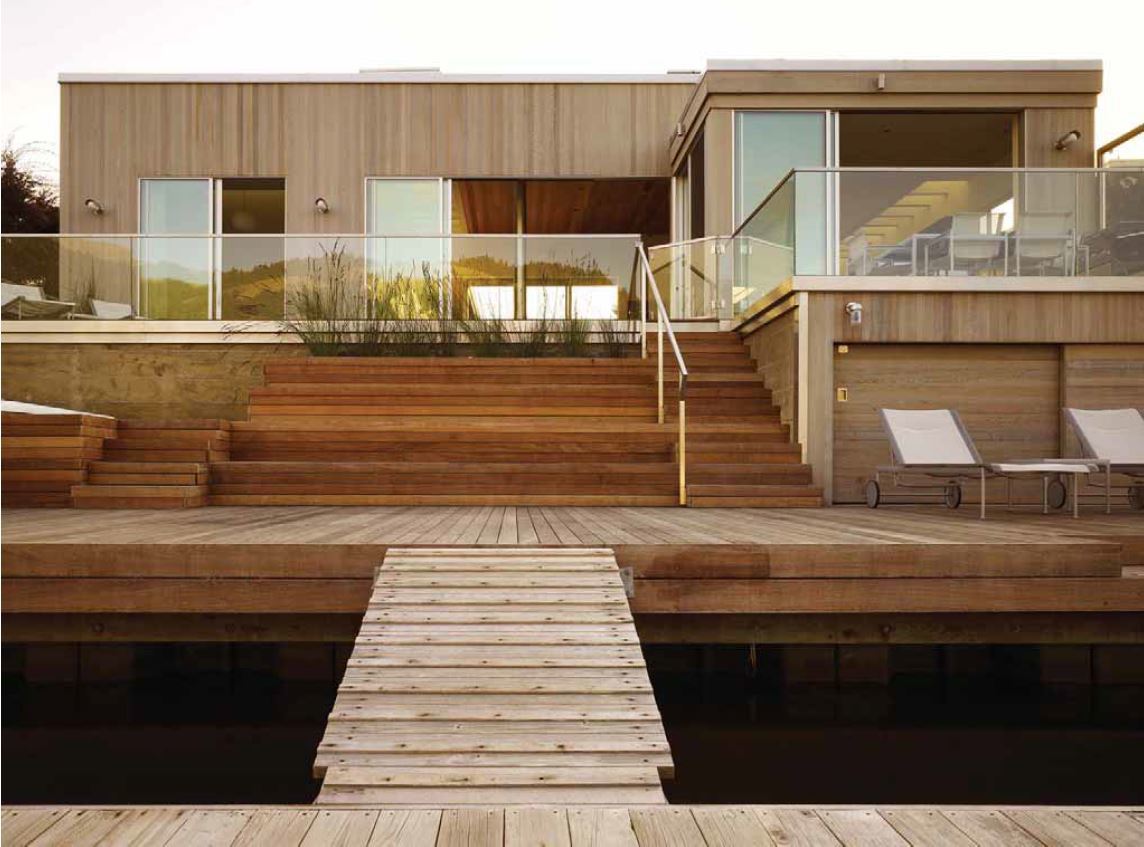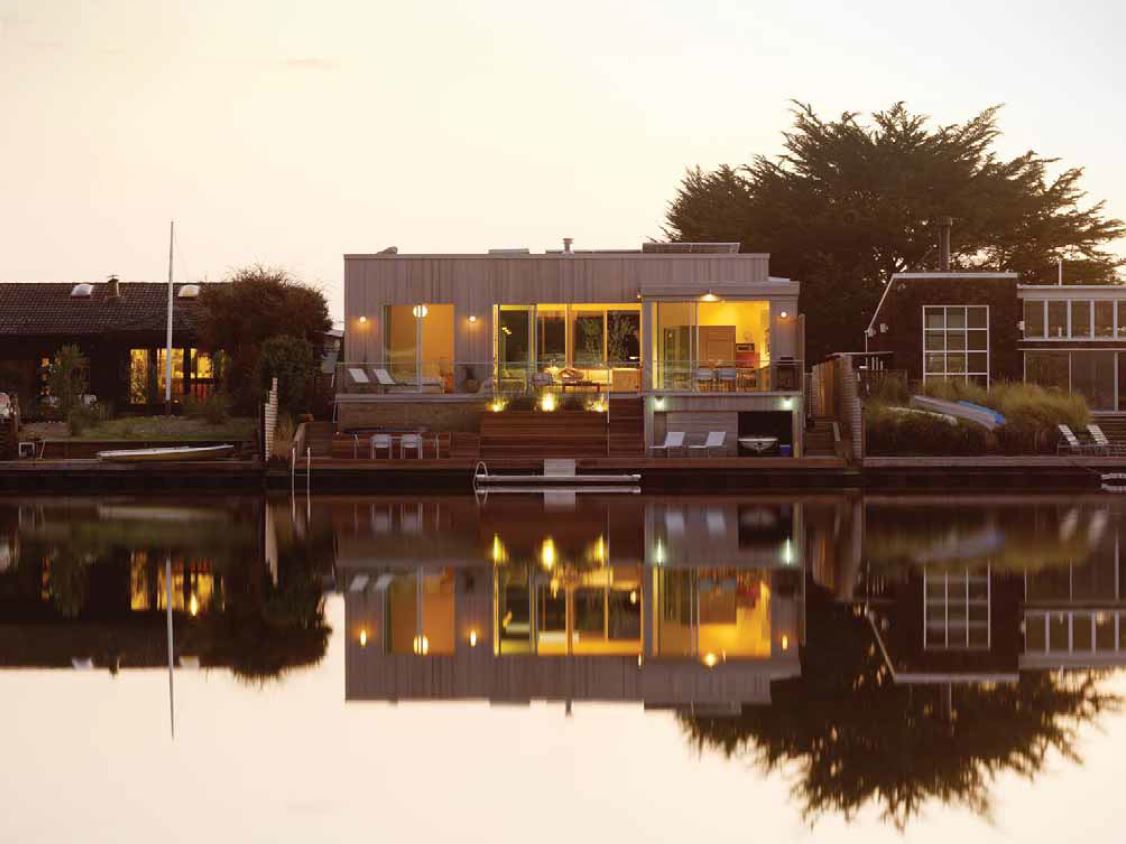 This new 1900-square-foot house was built along the Seadrift lagoon in Stinson Beach. It was built as a second home for a three-generation San Francisco family, and the open plan is designed to accommodate large gatherings, as Seadrift is a social enclave for both friends and family.

The floor plan is in the shape of an "H" to create two courtyards, one facing west toward the beach, and the other facing east toward the lagoon. The building is zoned into activity and bedroom wings. A large living area joins the two wings together and opens onto the large decks in each direction. The fire orb rotates to send warmth to the living room or outside to the deck.
The constraints of the site, including flood hazards, a septic system and setbacks from the sensitive lagoon environment, created a house with a small footprint and generous outside living areas. To unite the house with the site it was conceived of as a shelter sitting on a large deck that mediated between it and its immediate coastal context.
Principal in Charge, Lev Weisbach with CCS