Folio Enoteca & Winery | Napa, California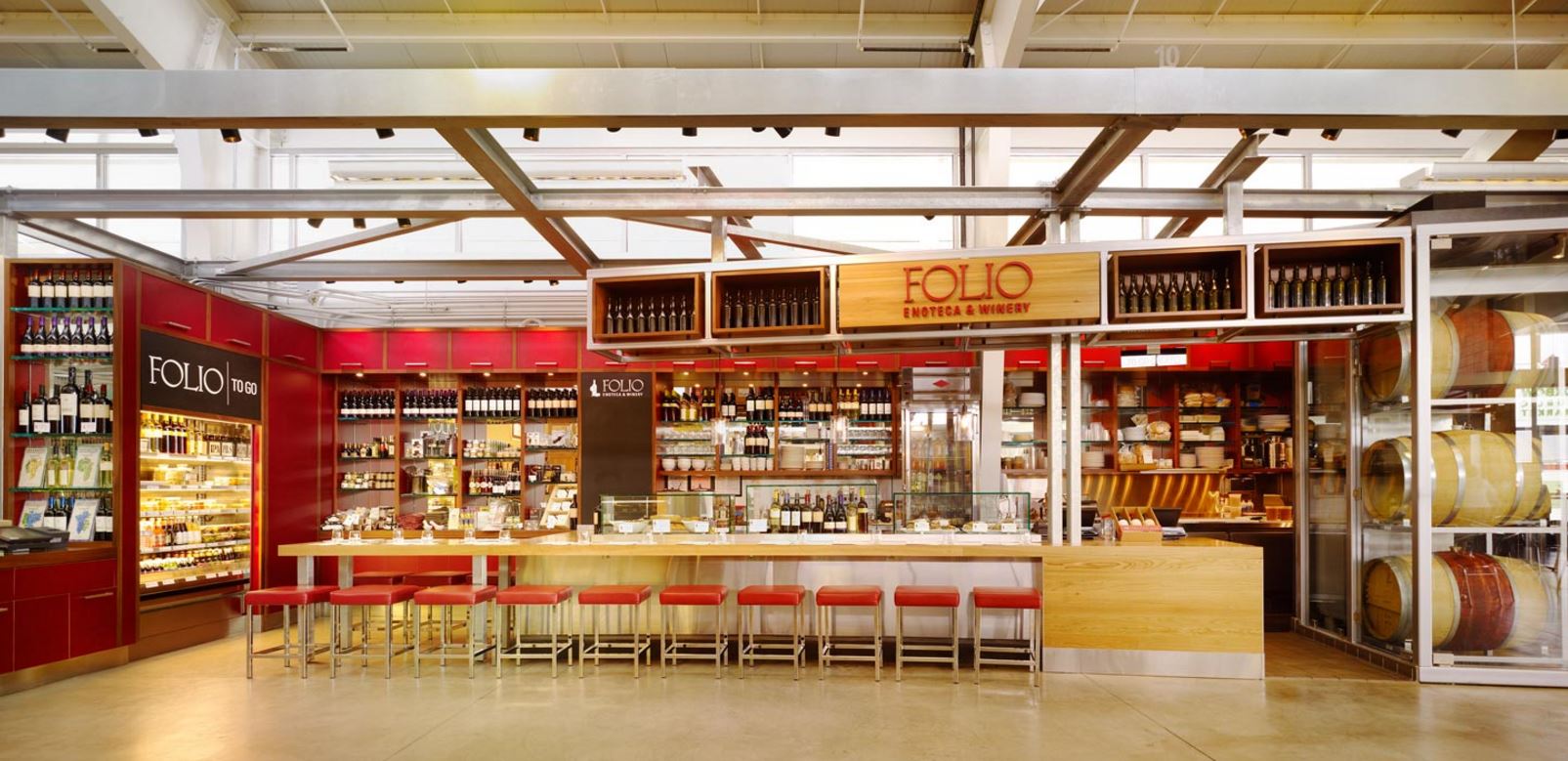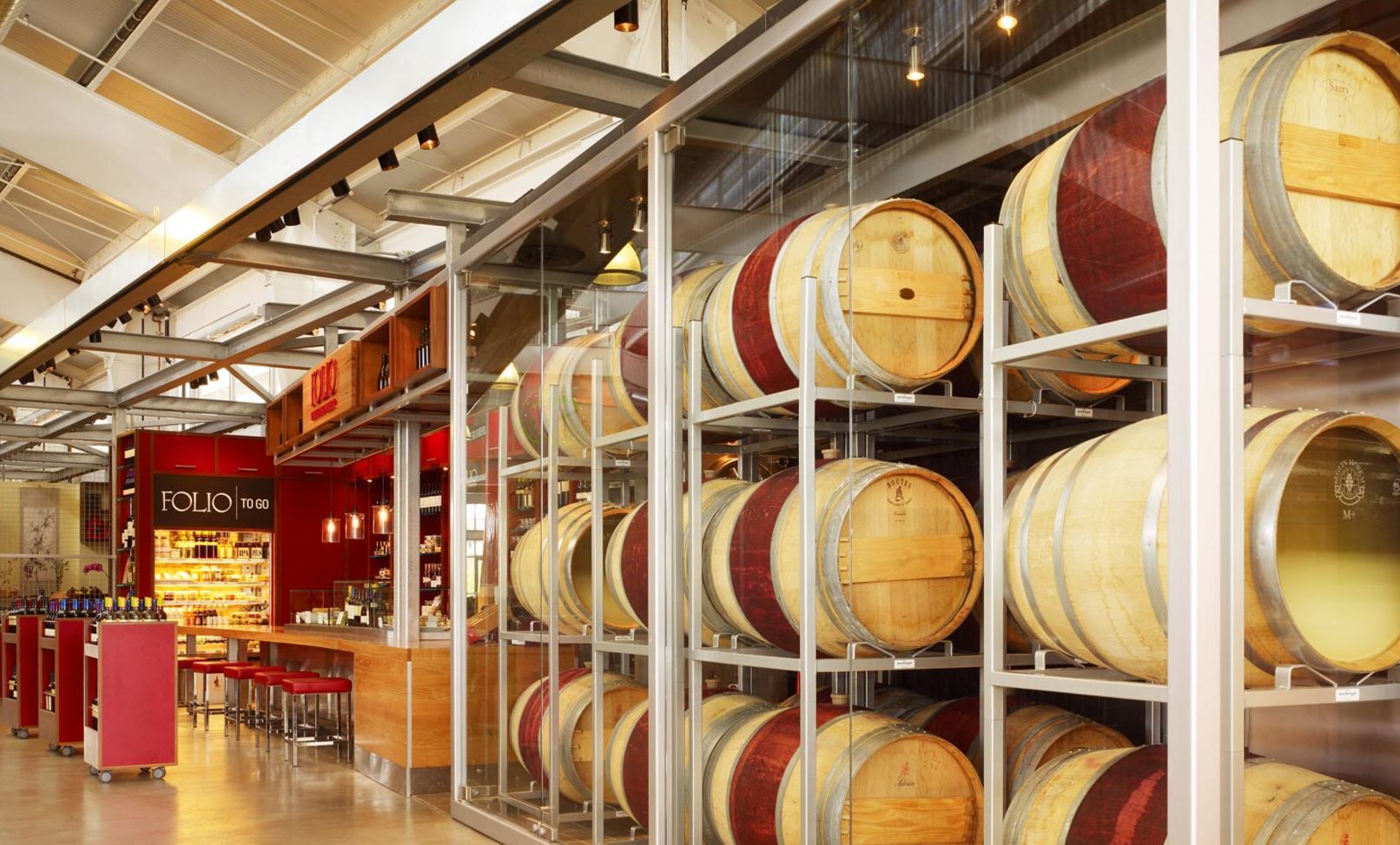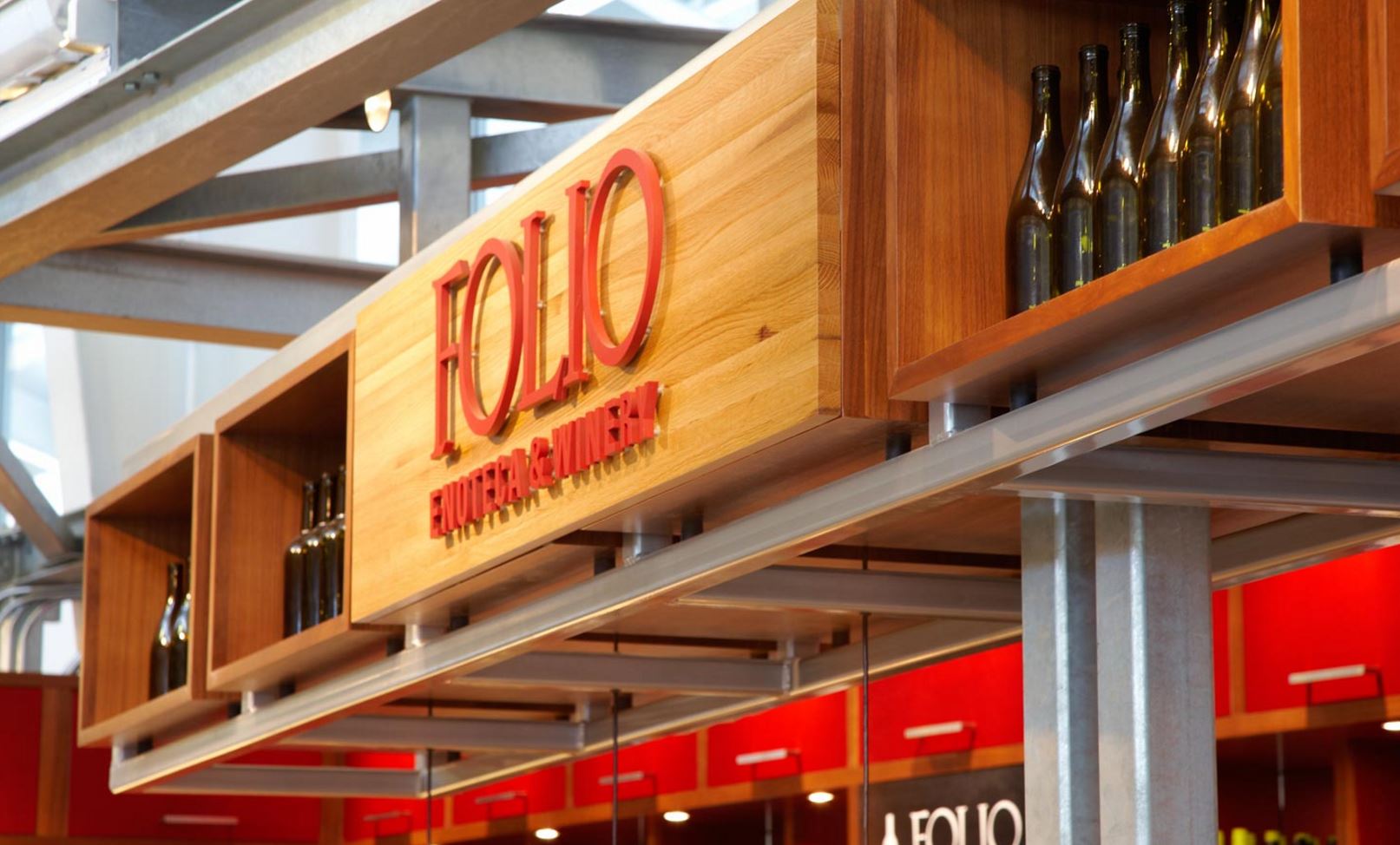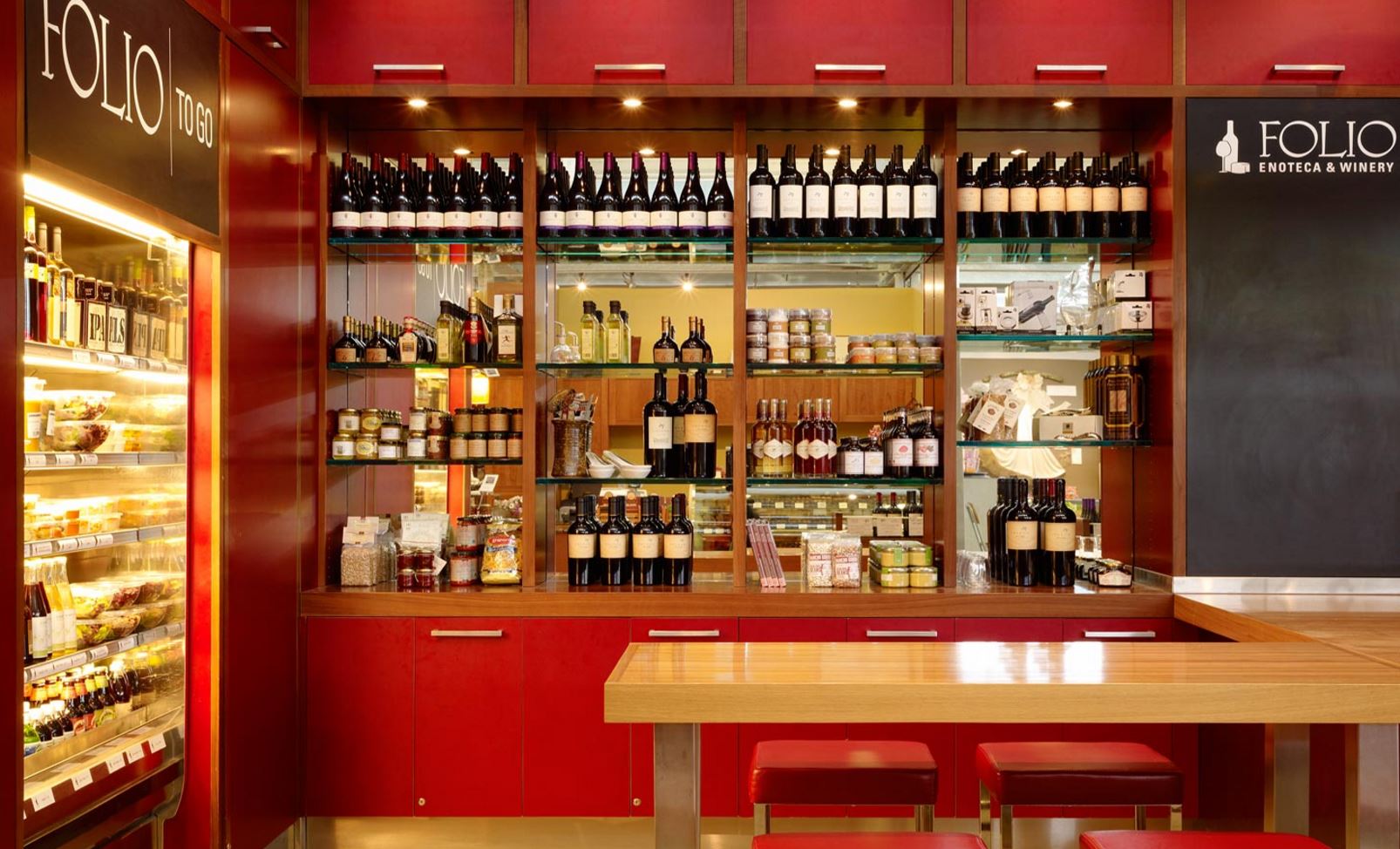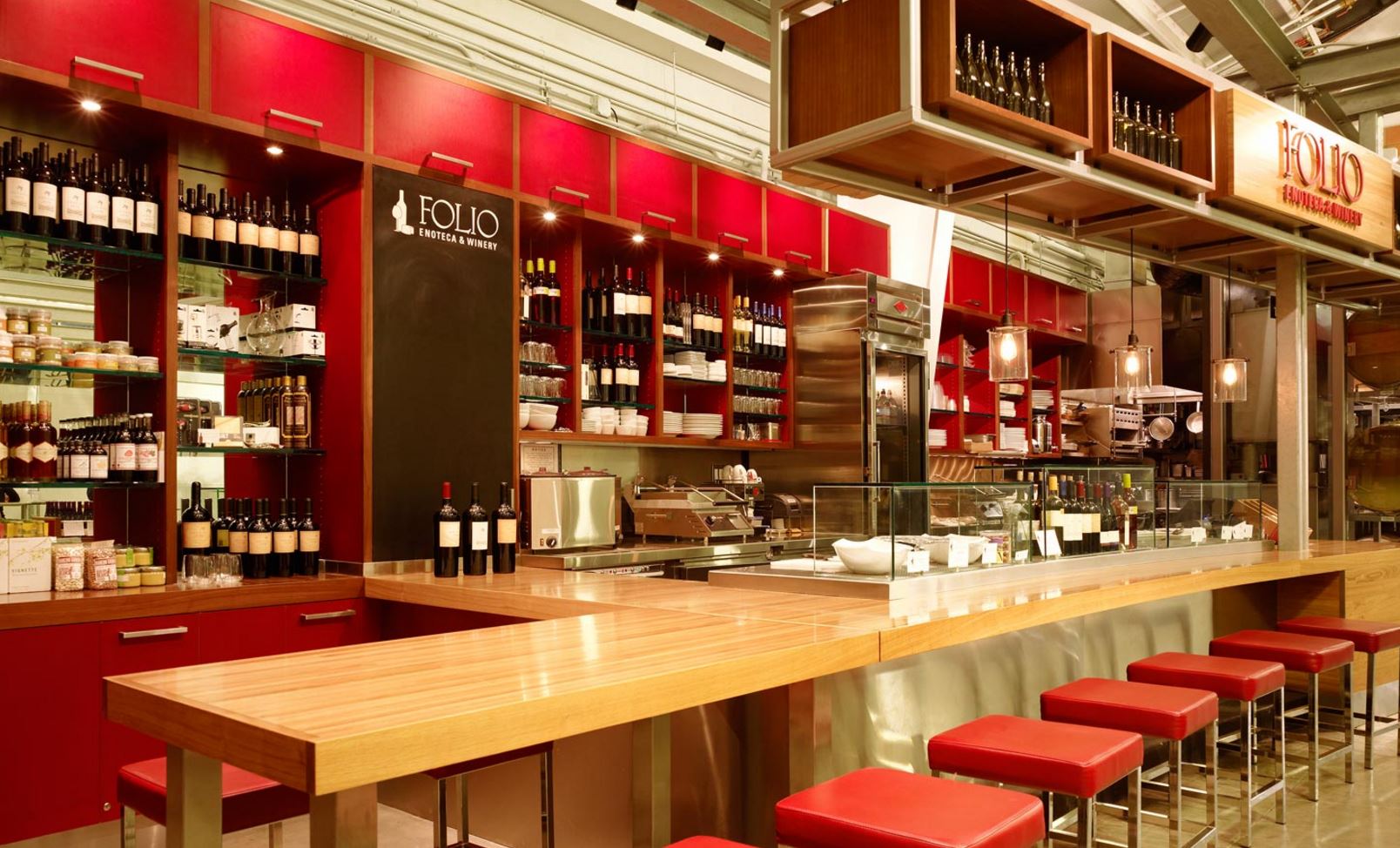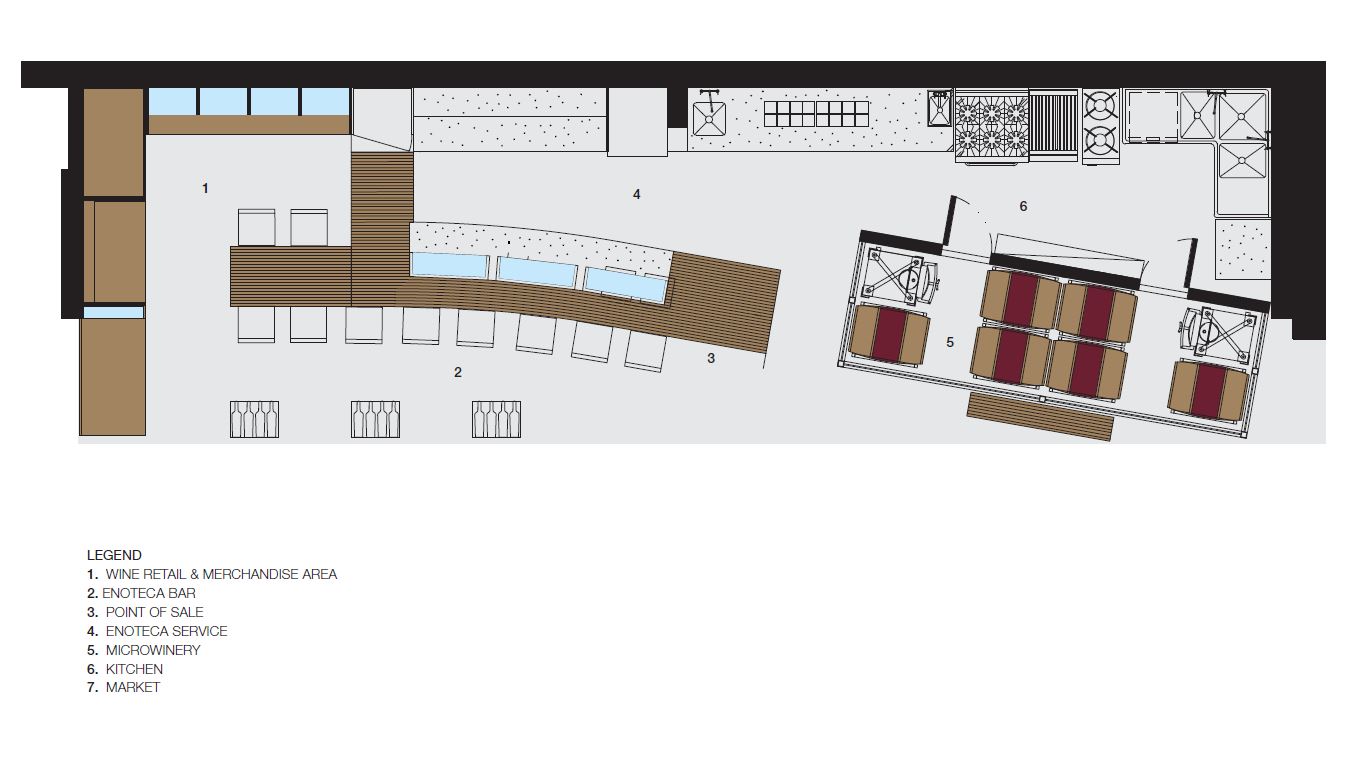 Folio Enoteca & Winery brings the wine country experience directly into Oxbow Public Market by placing an actual micro-winery within the market walls. The inviting, remarkably efficient space-just 800 square feet-also contains a wine bar, take-out offerings, and a cafe, with a menu driven by the seasonal produce and artisan foods available within the market. Producing 1200 cases per year-one Sauvignon Blanc and one Cabernet Sauvignon-the micro-winery is the first of its kind in Northern California. It is the smallest bonded, commercial winery in the U.S.

Folio's different functions were organized along an angled line meant to draw customers into the space. The winery is within a rectangular, conditioned, glass box, which houses four miniature stainless fermentation tanks and 18 oak barrels. The public can observe the winemaking process-two of the barrels are specially made with clear, acrylic ends to illuminate the white wine at different stages-and occasionally is offered tours and samples of the wine. The winery provides screening for the enoteca's kitchen, carefully positioned behind it.

The long, curved bar is made with recycled oak tank planks from Folio's main winery in Carneros. There are 13 seats at the bar and detachable table. The steel frame that defines the micro-winery extends up and over the bar to store and display wine bottles within wood boxes. A rich, red, pre-surfaced plywood called "finply" is used for built-in cabinetry with walnut edging.